All pets leave the sanctuary having been neutered.
In the community, we offer both low-cost neutering for those on any benefit or low income and run a welfare round where we often assist members of the community.
Feel free to give us a call on:
Tel: +44 (0) 1752 347503 for more details.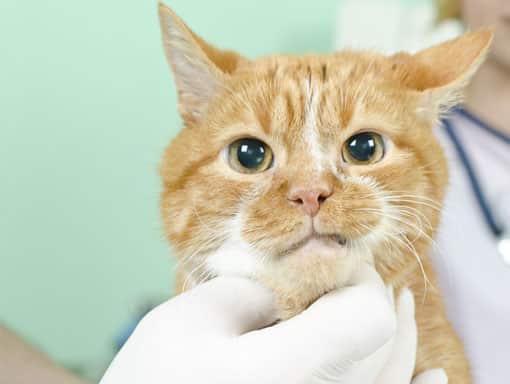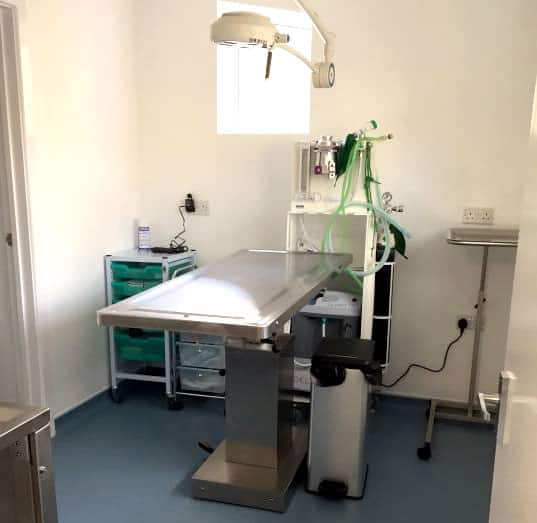 In January 2018 we were finally able to open a veteninary clinic on site at the sanctuary to carry out neutering of the animals in our care.
It has proved to be a great success for reducing the stress of the animals as there is no travelling and they don't seem to get worried by the enviroment.
For those animals of a nervous nature, staff are always close by.
This project wouldn't have been possible without several fundrasing events by staff at the sanctuary, as well as many wonderful grants. These were recieved from:
Gerrick Rose Animal Trust
Animal Defence Trust
Persula Foundation
Michael Chamberlayne Charitable Trust
LOW COST NEUTERING SCHEME FOR THE COMMUNITY
We can help you neuter your pet in two ways.
No1. Reduced price neutering
(SAVE&SPAY stamps can be used too)
Thanks to a coalition between Woodside and the RSPCA Plymouth Branch, we continue to offer subsidised neuter operations for owners in receipt of benefit or the state pension.  Ring us on 01752 347503  11am – 5pm for full details and/or to book an operation.
FEMALE: DOG £60*, CAT £35, RABBIT £35, FERRET £35
MALE: DOG £55*, CAT £25, RABBIT £25,
GUINEA PIG £25 (over 1 year of age £37)
MALE FERRET £25 (over 1 year of age £37)
* We would love to be able to neuter all breeds of dogs but do not have the funds to do so. We are able to help all those who are or have been more problematic to find homes for. Call us on 01752 347503 for the full list of breeds.
We're very much aware that many owners struggle to afford spay or castration operations in one payment.  To combat this problem, and to prevent as many unwanted litters as possible, we are now selling £1SAVE&SPAY savings stamps in all of our charity shops and at the sanctuary.  We now have sixteen veterinary surgeries registered to accept the stamps in part or whole payment. These are:
Woodlands (Ivybridge & Manadon),Albert Cottage (Saltash), Drake Vets (Yelverton & Tavistock), Gabriel Grills & Associates (Ivybridge), Luxtowe Vets Liskeard & Torpoint), Plymouth Vet Group (The Veterinary Hospital & Vet Centres Plympton, Lipson, Plymstock, & St Budeaux) Calweton Veterinary Group (Callington & Saltash) Westmoor Veterinary Centre (Tavistock).
We work very hard to raise funds for neutering. If you are able to contribute towards this please do get in touch. We will try to help as many people, animals, breeds and animal types as is financially possible.